Riding on the coat tails of the ombre trend, color dipping is a way to add a little spring in the step to your favorite pieces of furniture… and more. The "mini trend", as Apartment Therapy recently put is cropping up everywhere, especially in regards to revamping or altering furniture.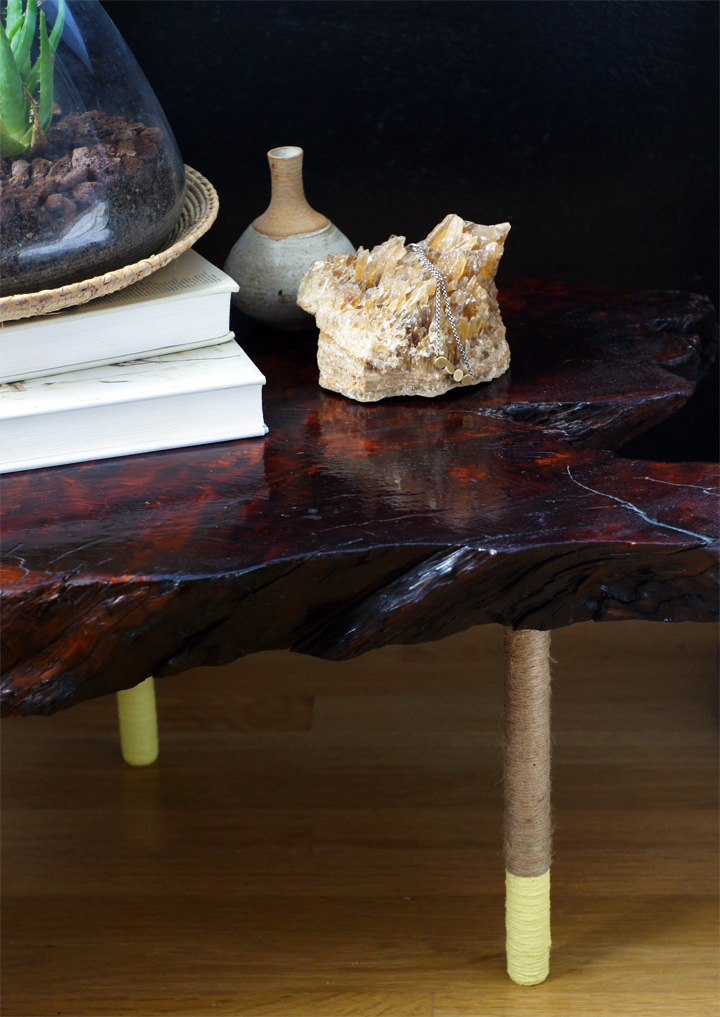 The Brick House has a great tutorial on color dipped jute table legs. It's a simple how-to that packs a big punch in the color department. Color dipping seems to have emerged as an extension of the practice in pottery. Now people color dip their furniture, home decor, silverware, table linens and even their hair.
Color dipping is a fun way to get creative and add a lot of impact to a space with very little commitment. Get creative! Dive in, dip things in color and saturate your life.
Copyright © 2013 Home Instincts – All Rights Reserved